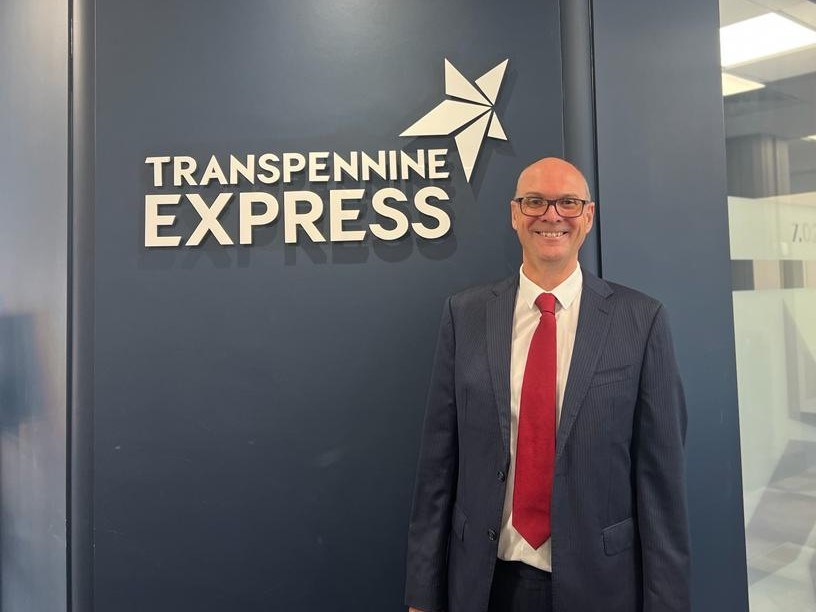 40 years down the track: TPE engineer celebrates 40 years in the rail industry
Head of Fleet Commercial at TransPennine Express (TPE) celebrates 40 years in the rail industry and 20 years with the business.
After an impressive 40 years in the railway industry, David Walker, the Head of Fleet Commercial at TPE, was surrounded by colleagues and friends who congratulated him on this remarkable milestone.
As a token of their appreciation, long-time friends at TransPennine Express presented David with a special commemorative gift, hotel stay, and thanks for his service.
David said: "I've had a wonderful 40 years of working in the railway and have no intention of stopping any time soon.
"I just want to say how grateful I am to everyone I've worked with over the years, and I was taken aback by the kindness of my friends and colleagues during the presentation."
Inspired by his father's career in the railway, David's passion for fixing things and a memorable visit to Toton depot led him to embark on his own railway journey as an Apprentice Fitter for British Rail in 1983.
Through hard work and dedication, he progressed from a fitter at Longsight depot to a management position as an Assistant Engineer. David's career then took him into the world of contracts and commercial where he worked as a Warranty Engineer.
In 2003, he joined TransPennine Express as a Commercial Engineer and worked his way up to his current role as Head of Fleet Commercial.
Paul Staples, Fleet Director at TPE, said: "It's been my pleasure and privilege to have known David and worked alongside him for 20 years at TPE.
"David's immense store of knowledge and experience, his good nature, excellent leadership style and work ethic make him someone highly respected and warmly regarded within the Company and the industry at large.
"He has made many millions of customer journeys better over his very successful career and I know everyone joins me in congratulating him on this huge milestone."
Q&A with David
What made you want to join the railway?
My father worked in the railways all his life, so the industry was always close to home, he'd even have his colleagues over for tea. We'd always go on holiday by train, including my first trip abroad to Spain at 13.
I've always been interested in fixing things, and when my Dad took me to an open day at Toton depot near Nottingham when I was in my early teens, it solidified my future career path. Walking through the depot and seeing the magnificent locomotives made me realise that working on trains was what I wanted to do after school. I was determined to make it happen!
What is your favourite memory?
Over the years, there have been so many memorable moments in my career. From successfully passing my apprenticeship and fixing faults on units to winning warranty claims for engines and transmissions, each accomplishment has brought a great sense of satisfaction.
However, the memories that stand out the most are when we achieved big milestones, such as setting up TPE in 2003, and spending nearly 12 months buying the Class 350 units in collaboration with London Midland.
And of course, the over-riding memory is of the many, many amazing colleagues that I've met over the last 40 years. This industry really is full of the most phenomenal people!
What tips do you have for someone wanting to start a career in the railway?
Don't hesitate! This is a fantastic industry to work in, with a wide range of jobs and diverse career prospects. Whether you start on the shop floor or in a frontline role, there are opportunities to climb the ladder and reach senior management positions. The job satisfaction is truly great! With a variety of skills needed, there's a chance to continuously develop yourself, making it an industry you may never want to leave.
What is it like working in fleet?
After being here for 20 years, I have to say that it's absolutely amazing!
The work is so varied and rewarding, and it definitely comes with its fair share of challenges. The range of tasks is truly fascinating, and I love the opportunity you have to travel to different depots and parts of the UK.
The past few years have been incredibly busy, especially with the introduction of three new fleets. It's been a whirlwind, but I enjoy being involved in commercial work and contributing to engineering and production matters.
The best part is that our team has become wonderfully diverse, which is inspiring to see and sets a great example for other engineering organisations. The railway industry has come a long way in terms of diversity, and we're all better for it!