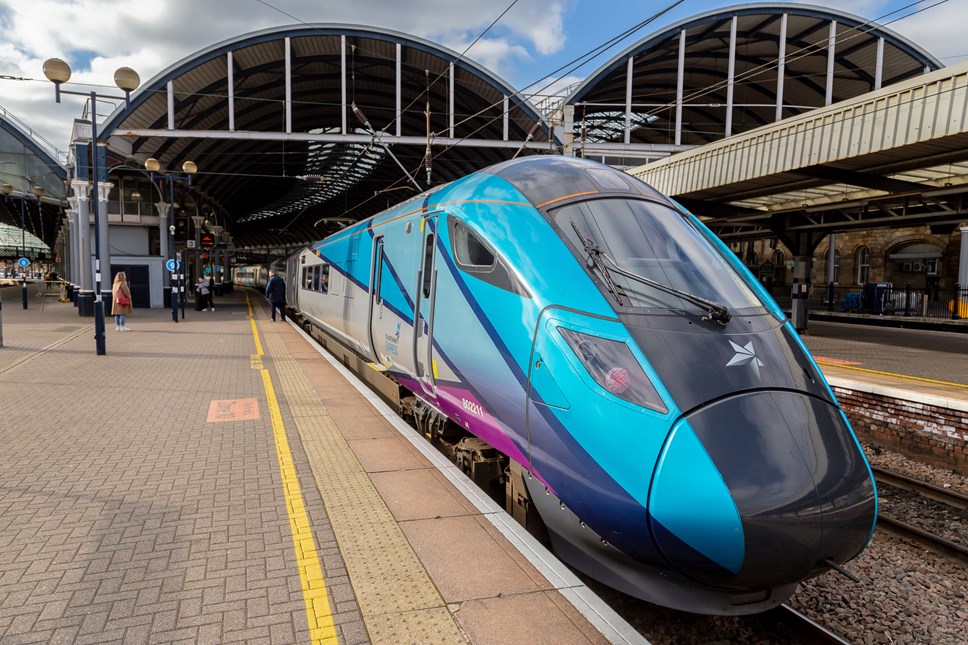 Rail customers advised to check their journeys ahead of upcoming timetable change
TransPennine Express (TPE) is advising its customers to be prepared and check their journeys ahead of the timetable change later this month.
The rail operator has confirmed that there will be no major changes to its services when the next timetable is introduced from Sunday 21 May, but some minor timing amendments may result in changes to train times for some customers.
Kathryn O'Brien, Customer Service and Operations Director at TransPennine Express, said: "We are planning to make some minor changes to our current timetable next month and are encouraging customers to check their journeys taking place from 21 May onwards."
The new timetables are now available to view on TPE's website.
Kathryn added: "Our number one focus is providing the most reliable and punctual service possible for customers, and we continue to prioritise this following the recent disruption which has impacted some of those using our trains.
"Our priority is delivering a train service people can depend on whether it's getting them to work, school or an important appointment."
Customers should check their journeys using National Rail Enquiries or via the TPE website.
Notes to editors
Liverpool – Newcastle services will generally use Platform 11 at Newcastle which Network Rail are in the process of extending in readiness for the timetable change to take a 5-car Class 802
0520 Liverpool Lime Street – Newcastle will additionally call at Northallerton at 0732. This breaks the current gap in trains from 0655 to 0826 between Northallerton and Newcastle in the morning peak
1706 Newcastle – Liverpool Lime Street will depart from Newcastle three minutes earlier, at 1703, and will additionally call at Chester-le-Street at 1712 (Monday to Saturdays)
Due to the operational reliability of the current detach of 802s at Doncaster station, 5E04, 0330 Doncaster Depot – Leeds – Doncaster – York will now run as 10-car 802 throughout. At York it will detach with the front set continuing to form 9E04, and the rear set running to Holgate Loop to form 1P13.
0503 Leeds – Manchester Piccadilly is withdrawn and 0627 Manchester Piccadilly to Newcastle starts forward from York at 0807
0627 Manchester Piccadilly – York is a new train worked by a Nova 3 replacing curtailed 1P13 with the same calling pattern
1535 Manchester Piccadilly - Scarborough will depart Huddersfield earlier at 1608 and will additionally call at Dewsbury at 1618, plugging the current gap in service between 1549 and 1646
1730 Manchester Piccadilly - Scarborough, departing Huddersfield at 1812 will additionally call at Dewsbury at 1822, plugging the current gap in service between 1749 and 1846. This train now departs Leeds at 1840 and runs later to Scarborough arriving at 1956