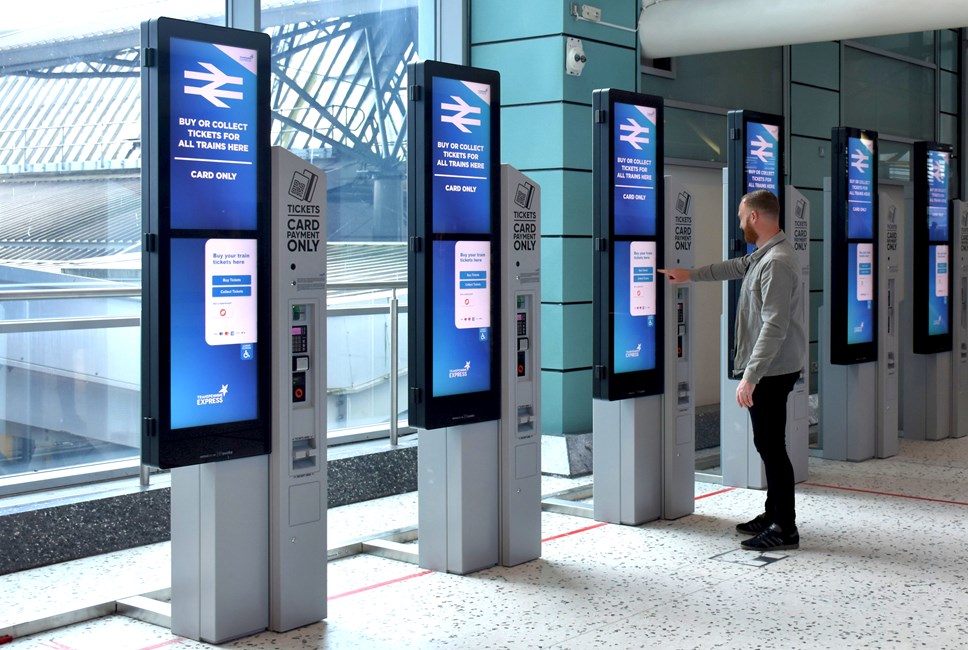 The future of ticketing has pulled into TPE
TransPennine Express (TPE) has announced the ticket to simpler travel with the installation of 47 new ticket vending machines (TVMs) across its network.
The new machines, which represent a £700,000 investment at TPE managed stations, were supplied by Worldline – in partnership with Evoke – one of the world's leading providers of interactive kiosks.
Darren Higgins, Commercial Director for TPE, said: "The 47 new TVMs will provide our customers with an improved user experience, making it easier than ever to purchase or collect their tickets.
"Some of our stations, including Thirsk, Northallerton, and Selby, have seen their TVM count double and now have a machine available at every platform."
The new- to-the-market machines remove confusion for customers who may be unsure which ticket they might require as the TVMs now show the permitted departures for each fare.
Darren added: "The large state-of-the-art touch screens provides clearer and more simple navigation and increased customer information messaging thanks to the double screen.
"The upper display has the ability to display clear and concise customer messaging on topics such as travel advice, penalty fare notices and live departure information.
"The TVMs can also be set to a 'lower screen' option to make the ticket purchasing and collection process much more accessible for wheelchair users."
And TPE is not resting easy, with a plan for delivering further improvements already in the works. These improvements include multilingual support, quick buy of the most popular tickets from each station, Advance Purchase capabilities and the ability to have tickets appear in the customer's mobile device wallet.
Darren added: "Our customers are at the heart of everything we do and the introduction of the new TVMs, together with plans to deliver improvements, clearly demonstrate our desire to make our network more customer friendly, as well as easier to use and access."
Read more about TPE's plans to reimagine and transform its offering to customers.