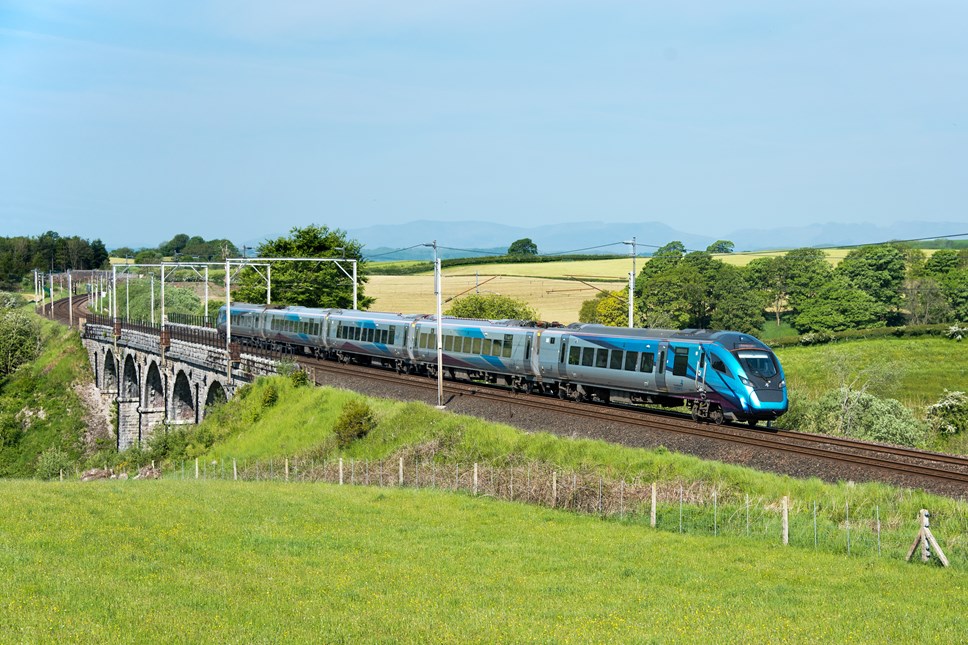 TPE embraces Sustainable Rail Blueprint for a Greener Future
Transpennine Express (TPE) has announced its support for the launch of the Sustainable Rail Blueprint, a significant milestone in the pursuit of environmental and social sustainability within the rail industry.
With train travel being the most sustainable mode of long-distance transport for people and goods, the Sustainable Rail Blueprint is the rail industry's consensus view of how rail can deliver even more across environmental and social issues.
Nicola Martin, Head of Sustainability at TPE, said: "We have closely collaborated in shaping the Sustainable Rail Blueprint, aligning our Sustainability Strategy with its early draft version.
"With the official launch across the rail industry, we are committed to reviewing and refreshing our strategy to ensure alignment with the blueprint's requirements. We are on a journey together to deliver a more sustainable rail industry for today and tomorrow."
"We are committed to doing our bit to limit global temperature rise to 1.5 degrees Celsius and will be working with our suppliers to align with climate science by committing to science-based targets also."
In an important stride towards sustainability, TPE has also announced its near-term science-based targets have been validated by Science Based Target initiative (SBTi). TPE's scope one and two near-term targets align to the latest climate science from the IPCC.
Chris Jackson, Managing Director of TPE, said: "The Sustainable Rail Blueprint establishes a new framework that supports us as a train operator to enhance service delivery for the communities we serve.
"Our sustainable rail service is integral to our transformation plan, attracting customers to choose the train over the car—a crucial step for the UK to fulfil its sustainability commitments."
Chris added: "I am proud of our sustainability achievements and our commitment to near-term science-based targets. The validation of our targets by SBTi is a testament to our dedication.
"Our new train procurement process and sustainability team initiatives demonstrate significant strides in reducing our carbon impact and improving energy efficiency at our managed stations."
To read more about TPE's climate commitment visit - Sustainability our vision and ambition (tpexpress.co.uk)