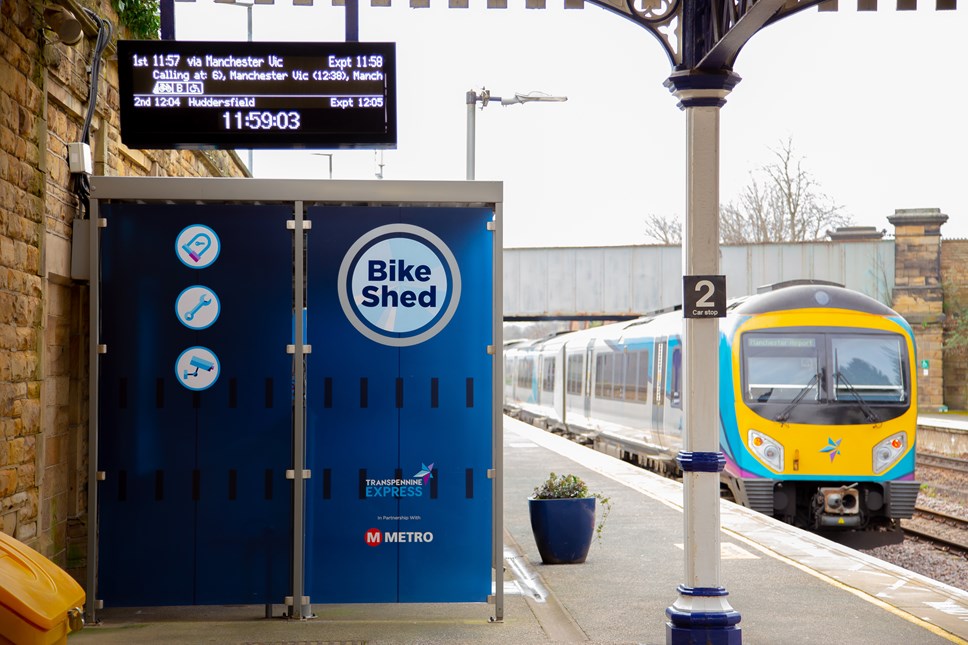 TPE launches wheely good event for bike owners
Bicycle owners are being encouraged to get their bikes marked for free at Huddersfield station on 6 July.
Rail operator TransPennine Express (TPE) are inviting local residents to have their bikes security marked using BikeRegister, the UK's national, police preferred, bicycle marking & registration scheme at Huddersfield Station between 8am and 10.30am.
Sergeant Steve O'Callaghan, BTP liaison officer at TPE, said: "I'll be joining colleagues from TPE to offer a free five-minute service that helps cyclists protect their bikes against thieves.
"The bike marking includes adhering two tamper proof stickers with unique QR codes to the bike fame – one which is obvious and another that's hidden - and registering the details of the owner in a form so that they can be contacted in the event of a theft."
TPE is offering this service to all bikes – including electric bikes – in collaboration with the British Transport Police.
The asset number linked to these unique stickers can then be registered with BikeRegister, a free online service that logs bikes. This database can be accessed by the police and ownership can be transferred when the bicycle is legitimately sold to a new owner.
Sgt O'Callaghan added: "The bike marking process can act as a visual deterrent for potential cycle thieves and registering your bike on BikeRegister means you could be reunited with your bike in the event of it being stolen."
TPE customers can now book a cycle space up to 15 minutes before they travel and find free-to-use bike sheds at most TransPennine Express managed stations.