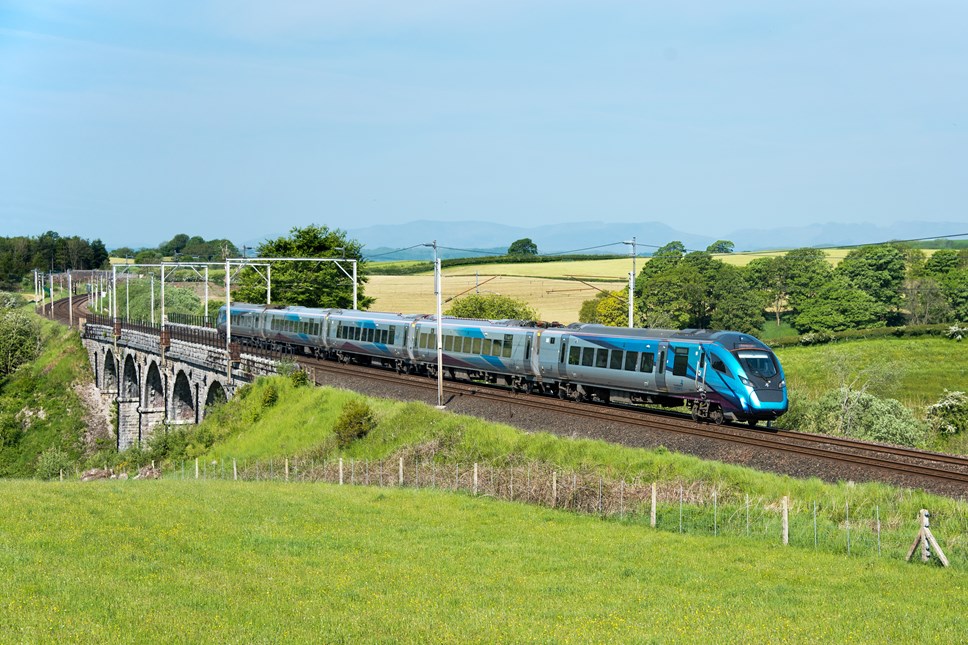 TPE uses the power of poetry to tackle loneliness
TransPennine Express (TPE) is using the power of poetry to raise awareness of the impacts of loneliness.
The train operator has released a heart-warming video featuring its colleagues reading lines from William Wordsworth's classic poem 'I Wandered Lonely as a Cloud' to highlight the plight of more than three million people in the UK experiencing chronic loneliness.
The video, which was produced as part of TPE's ongoing partnership with the Campaign to end Loneliness, aims to highlight the issue of social isolation, and encourages people to connect with one another this Loneliness Awareness Week (12 - 16 June).
Chris Jackson, interim Managing Director at TPE, said: "This week, and every other week, the rail industry plays a key role in connecting people and places through its services.
"We know that a small moment of connection during someone's day can have a real impact in alleviating feelings of loneliness, and hope that this video will inspire customers travelling through our stations to say hello and have a quick chat with one another."
Born in Cumbria and inspired by the daffodils that he saw in the Lake District, William Wordsworth has strong ties to the TPE network which provides services to Oxenholme, Penrith, and Carlisle.
Chris added: "Wordsworth wrote a beautiful poem that introduces a sense of togetherness between humanity and nature.
"It's tempting to think that loneliness is something you should keep to yourself, but we share the vision of the Campaign to End Loneliness that everyone can live a life free from chronic loneliness."
In 2021, TPE launched its 'chatty benches', in a push to end loneliness and increase conversations amongst customers, following more than a year of reduced interactions amongst the public due to the pandemic.
Robin Hewings, Programme Director of the Campaign to End Loneliness, said: "We're thrilled with TPE's ongoing support and dedication to tackling the loneliness epidemic, including the chatty benches at each of its managed stations.
"Simple initiatives such as chatty benches remind us that it's important to make the effort and see how someone's day is going. These small moments of connection can really make our day - and for some of us it can be sorely needed."
Read more about TPE's partnership with Campaign to End Loneliness.
Notes to editors
Colleagues featured in the video:
Chris Jackson, Interim Managing Director
Ian Watson, Train Driver
Emma Teale, Head of Customer Insight and Improvement
Kathryn O'Brien, Customer Service & Operations Director
Darryl Mansell, Customer Service Supervisor
Rich Holiday, Learning and Development Manager
Alison Murray, Head of On Board Services (East)
Glyn Hellam, Head of Communications
Daniel Fox, Community Manager
Dan Oldroyd, Station Revenue Protection Assistant
Joe Munroe, Project Manager (Customer)
Nicola Buckley, Human Resources Director