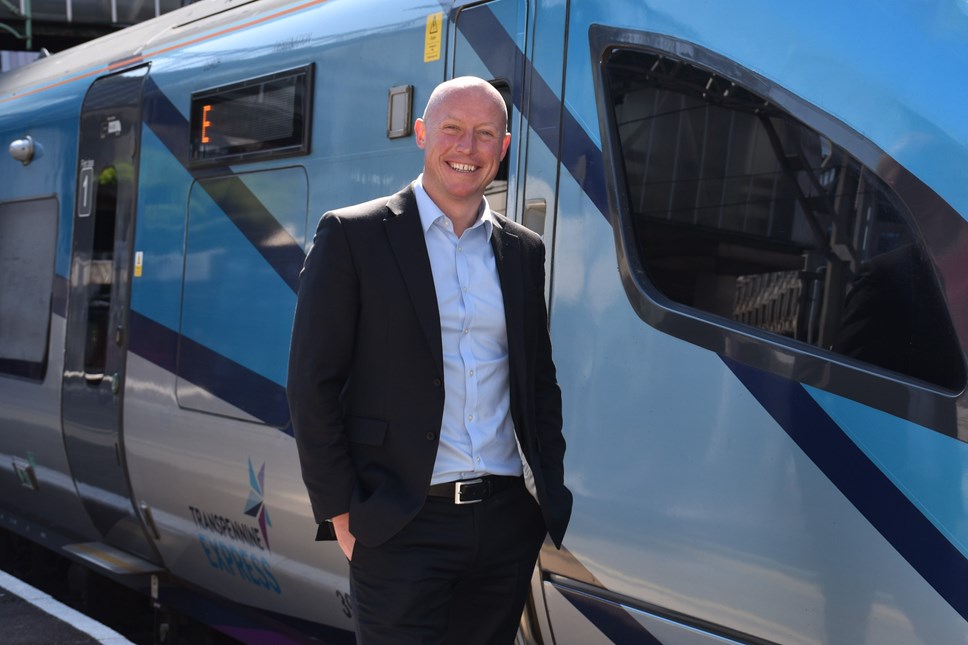 TransPennine Trains Appoints new Managing Director
Chris Jackson has been appointed Managing Director of TransPennine Trains (TransPennine Express) effective from 14 September 2023.
Chris has been leading TransPennine Express as Interim Managing Director since its transfer to the Government's public sector owning group, DfT OLR Holdings Ltd, ('DOHL'), on 28 May 2023.
Since then, during the first 100 days of DfT ownership under DOHL, Chris has led discussions to reset union relationships with a return of Rest Day Working, reduced levels of cancellations and fully reintroduced the Sunday Timetable.
Chris has also led an 'operational deep dive' into the issues impacting on TransPennine Express's performance to deliver a plan to address these challenges, which it is expected, will lead to improved reliability and punctuality from as soon as 10 December 2023.
Commenting on his appointment, Chris said: "I'm absolutely delighted and deeply honoured to be appointed permanent Managing Director at TransPennine Express.
"From day one I have felt very welcomed by all. There are undoubtedly big challenges ahead, but I am committed to delivering a stable and resilient service that The North wants and deserves.
"I've been very open and transparent that my three immediate priorities are get the trains running on time, reset relationships, and support the delivery of the Transpennine Route Upgrade."
Chris has a total of 22 years' experience in the railway infrastructure, freight and passenger sectors, having joined the Railtrack Graduate Training Scheme in 2001. He has since held a number of senior leadership roles including Regional Director at Northern and Non-Executive Board Member at Blackpool Transport Services Limited.
Robin Gisby, Chair of TransPennine Trains and CEO of DfT OLR Holdings Ltd said: "Chris brings a wealth of experience to TransPennine Express with a proven track record of delivering positive changes for passengers and rail partners. Chris will be at the forefront of securing stability for the long term, driving growth and supporting the delivery of a major, multi-billion-pound programme of railway improvements.
"I am confident that he is the right person to lead TransPennine Express through its transformation programme as we return it to the reliable and resilient operator that it was previously."