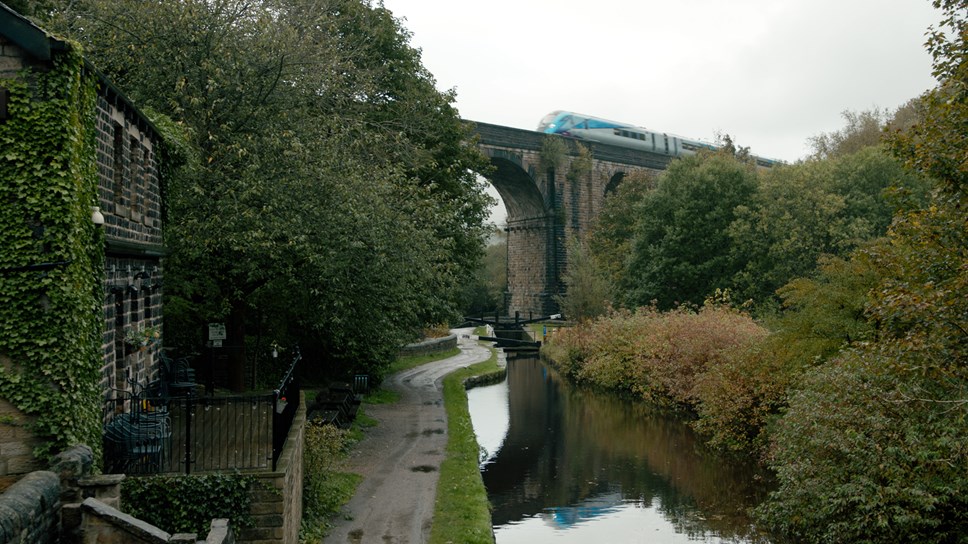 Water way for TPE to show environmental credentials
TransPennine Express (TPE) has introduced environmental measures that will save more than 700,000 litres of water each year.
The train operator, which launched its sustainability strategy last year, has demonstrated its commitment to conserving water resource as part of Water Saving Week 2023.
By implementing a number of changes to taps in customer and staff areas across its network, TPE aims to save the equivalent of 9,000 baths of water.
Nicola Martin, Head of Sustainability at TPE, said: "We take our responsibility to the environment extremely seriously and we know we have a significant part to play in delivering a sustainable railway.
"By making some relatively minor adjustments to our taps – including the introduction of sensors and reduced water flow – we expect to be able to save around 730,000 litres of water each year."
TPE has installed low-flow sensor taps in customer and staff toilets at seven stations. The taps supply temperature-controlled water and bring the following direct benefits:
Reduced water flow
Reduced water consumption as taps will only be on when they are needed
Increased accessibility – as the new taps are sensor controlled, to activate them the user needs only to hold their hands underneath, thus making them easier to use for people with dexterity or strength issues
Reduced safety risk – as the hot and cold water is mixed together thermostatically to make a comfortably warm water, the risk of scald from hot water is reduced
Reduced slip risk – as taps cannot be left on, the risk of sinks getting blocked, overflowing and causing a slip hazard is also removed
But the benefits of these changes run even deeper and TPE is confident the modernisation of taps can deliver further environmental benefits.
Nicola added: "We firmly believe in seeking every opportunity to make a difference and our new taps don't just save water, they will also enable TPE to save 30,000 kWh of energy per year from heating less water and will save the carbon dioxide equivalent of around 5.5 tonnes each year – providing a social impact benefit of £1,364 per year.
"Protecting our environment is a key component of approach to sustainability, and reducing our carbon impact will figure prominently in our plans in the coming years."
TPE's sustainability strategy is focused on delivering environmental change through factors such as reducing emissions, waste and water usage, but it also outlines plans for developing and promoting inclusion in the workplace, as well as providing tangible benefits for local communities.
And these benefits are already being realised, with TPE already achieving other significant environment improvements.
Since 2015/16 TPE has reduced its emissions related to diesel, natural gas and purchased electricity by 12 per cent, while the introduction of the new Nova trains, which includes bi-mode and electric trains, helps to reduce customers' carbon impact by 77 per cent compared to travelling by an average car.
Water Saving Week (15 – 19 May) is an annual awareness event organised by Waterwise – a non-governmental organisation with the vision of ensuring water is used wisely every day, everywhere, by everyone. Water Saving Week 2023 has five key themes for each of the days – water and money (Monday), water and the environment (Tuesday), water and everyday life (Wednesday), embedded water (Thursday), and water and hygiene (Friday).
To find out more about TPE's commitment to sustainability visit the website.