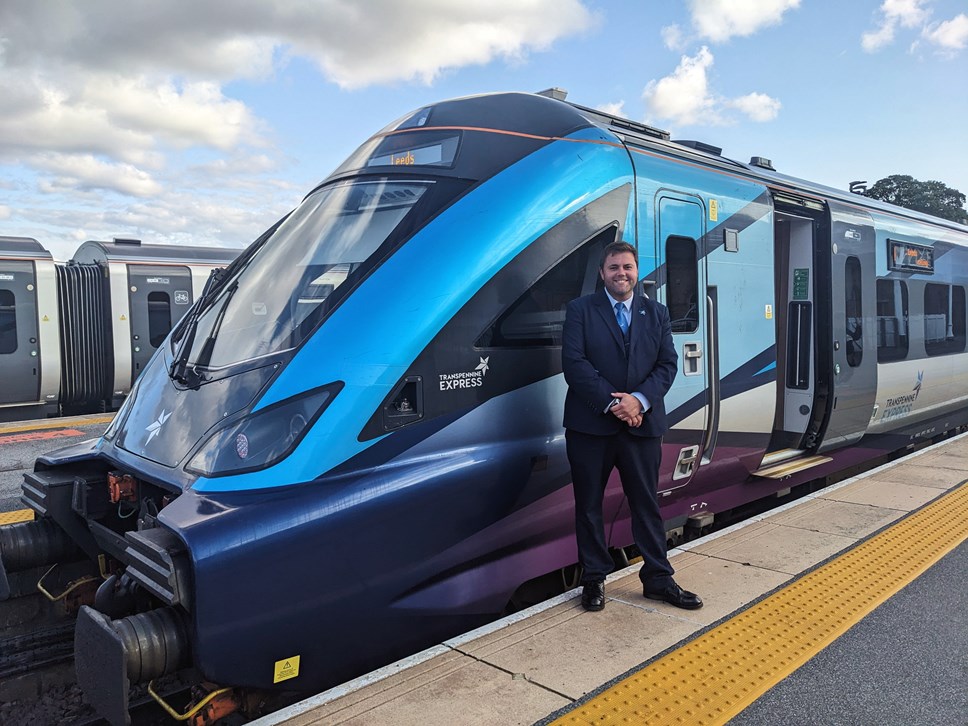 Runaway teen from Scarborough safeguarded by train conductor on TPE train
A quick-thinking train conductor has been named an 'everyday hero' after stepping in to prevent a young girl's attempts to run away from home.
Matthew Smithson, a conductor for TransPennine Express (TPE), noticed an upset teen rush onboard a York-bound TPE service out of Scarborough.
Quick off the mark, Matthew discovered the distressed girl had locked herself in the train toilet and was audibly crying and screaming at bystanders that she was 'running away'. Matthew intervened to check on the girl and ensure that the local authorities had been called.
Matthew Smithson, 35, said: "I've worked on the railway for 12 years now and can almost always immediately spot when something isn't quite right.
"After much coaxing and reassurance, I eventually managed to get the poor girl to come out of the toilets and safely wait in the back cab of the train until the authorities arrived.
"I then ensured the other passengers were safely relocated to a train on the adjacent platform when it became clear that that train would be moving before mine."
Billy Vickers, Head of Safeguarding and Stations at Transpennine Express, said: "Matthew is an absolute credit to TPE and a shining example of the everyday heroes we have working day in and day out to ensure the railway remains a safe place for all.
"Earlier this year we received the prestigious Safeguarding on Rail Accreditation from the British Transport Police (BTP) and the Department for Transport for our excellent work in keeping the network safe.
"As part of this accreditation, we developed a 'Safeguarding on Transport' course for our colleagues to offer guidance on how to support vulnerable people or handle difficult situations.
"Matthew responded as any one of our colleagues would do when spotting that something 'wasn't quite right' and this is evidence of our training in action."
TPE works closely with British Transport Police (BTP) and reminds customers that anyone can contact BTP via text message on 61016 or call 0800 40 50 40.