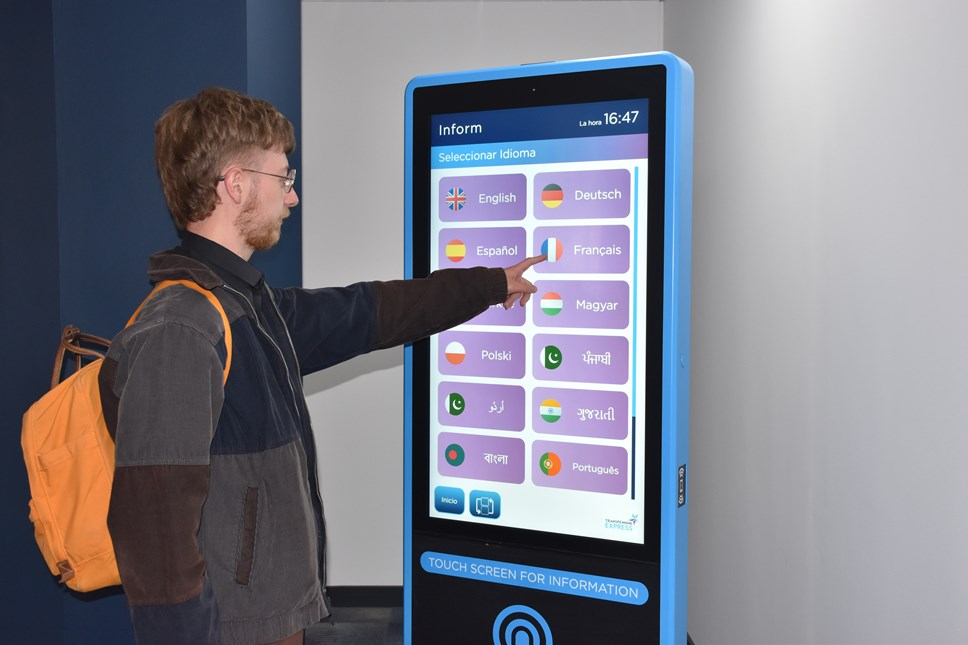 TPE breaks down language barriers
TransPennine Express has turned to technology to break down language barriers and help its customers stay connected.
In a bid to better serve its diverse customer base, the rail operator has added 13 new languages to its state-of-the-art digital information screens, designed to give travellers interactive details about trains and services.
Kathryn O'Brien, Customer Service and Operations Director at TPE said: "Our customers are at the heart of everything we do, and the introduction of 13 new languages on our screens will provide a more inclusive and accessible environment for all of our customers."
The touch screen technology will now provide information in the following multi-lingual options in addition to the existing English and British Sign Language (BSL):
Arabic
Bengali
Chinese
French
Gujarati
Hindi
Hungarian
Polish
Portuguese
Punjabi
Spanish
Turkish
Urdu
Kathryn added: "We recognise that language barriers can be a significant challenge and there are a lot of customers for whom English is not their first language. We want to do everything we can to make their journey as smooth and enjoyable as possible.
"Using data from the Office for National Statistics, we were able to determine the most common languages used by people along our network and look forward to being able to provide updates for customers in myriad of languages, from Polish to Punjabi."
The installation of this new technology will help to improve the information available to customers and is another step in TPE's commitment to delivering a consistently high journey experience for customers across its network.
To read more about TPE's business plan to reimagine and transform rail visit: ​Our Plan | £500 Million Investment | First TransPennine Express (tpexpress.co.uk)