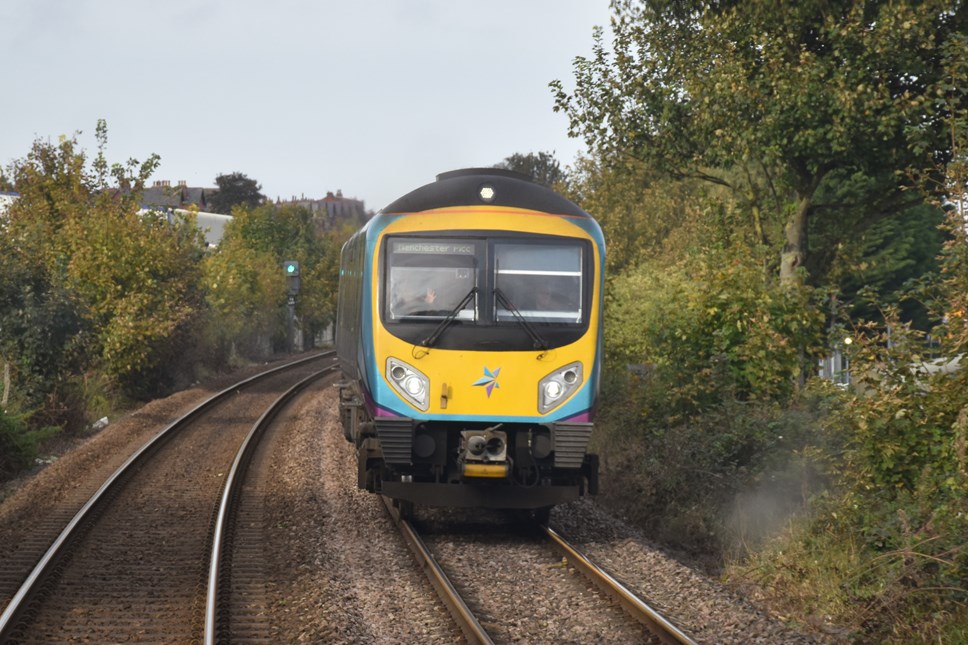 Autumn leaves pose challenges for the rail industry, but TPE are committed to keeping people on track
TransPennine Express (TPE), which operates trains and stations across the North of England and into Scotland, share an important message this autumn ahead of the heavy leaf fall.
Steve Whitehead, Lead Driver Manager (East) for TransPennine Express, said: "As the vibrant colours of autumn grace the TPE network, a seasonal obstacle emerges for our trains: leaves on the line.
"These seemingly harmless leaves, when combined with rain and heavy trains moving at high speed, create a really slippery Teflon-like surface on the train tracks, akin to black ice on the road.
"This poses significant difficulties for our skilled drivers, who must adapt their driving techniques and, at times, slow down to ensure passenger safety."
Despite the challenge, TPE remains committed to keeping customers on the move.
Paul Staples, Fleet, Safety and Service Delivery Director for TransPennine Express, said: "The safety and comfort of our passengers are of paramount importance, and we must ensure a secure and smooth journey experience, even during the challenging autumn leaf fall season.
"Our trains are equipped with railhead sanding technology, which applies a coarse gritty sand between the wheels and the rails when the trains need extra grip during braking and accelerating, to help prevent wheels either slipping or locking up.
"The trains also have a Wheel Slide Prevention system which helps to control wheel slip under acceleration and wheels lock-up and slide during braking, which is of great assistance when driving in slippery conditions.
"However, despite these measures, there are circumstances when speed reductions become necessary."
TPE warns that much like vehicles on a bustling motorway, when a train slows down, it can have a ripple effect on other services. This may result in delays or changes to schedules.
Paul continued: "We work alongside Network Rail who year-round manage the trees and plants that grow next to the railway, so that we can minimise train delays caused by leaf-fall.
"To stay informed and plan your travels affectively, we recommend checking www.journeycheck.com/tpexpress before your journey."
To read more about leaves on the line visit: Leaves on the line - Network Rail