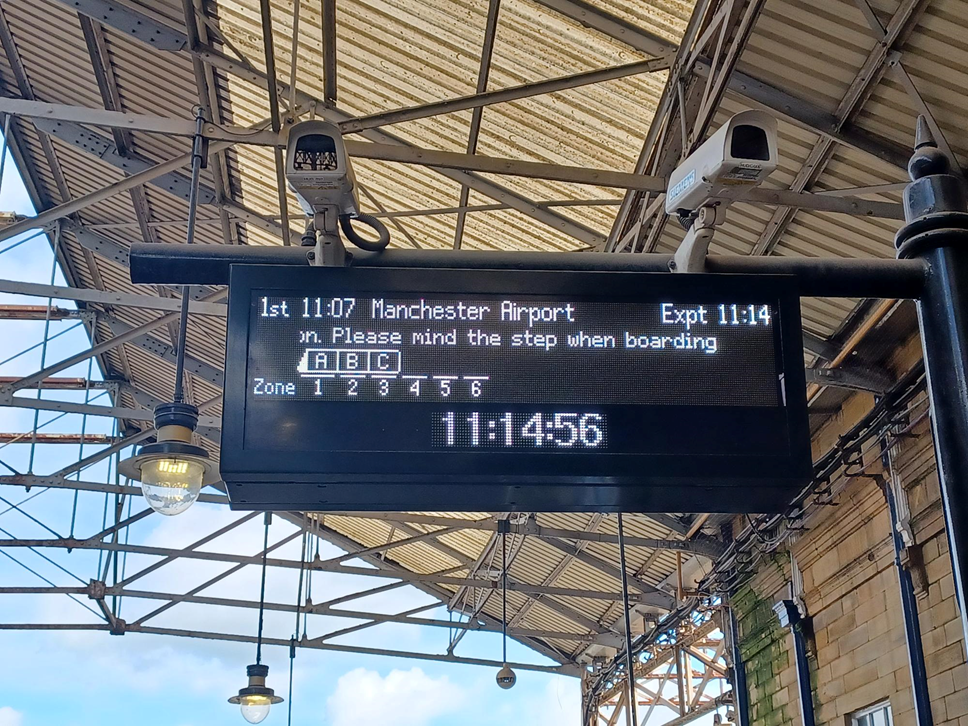 Get in the zone with TPE's new tech that makes boarding trains a seamless, safe and stress-free experience
TransPennine Express (TPE) has launched new technology at all its 'through stations' that will make boarding trains a seamless, safe and stress-free experience for customers.
Customer information screens at TPE stations will now show which carriages are stopping in specific zones along the platform, with customers able to use the screens as an indicator of which numbered zone to head towards on the platform.
Platform zoning gives customers the ability to see where carriages of the approaching train will stop on the platform before it gets there, getting rid of the hustle and bustle which can take place as people move along the platform not knowing where the train will stop before it arrives into the station.
Kathryn O'Brien, Customer Service and Operations Director at TPE said: "Our customers are at the heart of everything we do, and the introduction of platform zoning across all our 'through stations' means that customers will have a much simpler and stress-free experience when boarding our trains.
"Importantly, the new technology will also improve travel for those who use wheelchairs. Our wheelchair access carriages will be shown clearly on the station screens meaning disabled customers can position themselves on the platform ready for our colleagues to assist them on to the train."
Other facilities that will be displayed on the screens include which approaching carriages will be least busy, where the first-class carriages are situated and where the accessible toilets will be positioned.
Platform zoning can also help to reduce delays by encouraging customers to use the full length of platform, meaning loading is spread across the whole train and boarding takes place more efficiently.
For more information visit: https://www.tpexpress.co.uk/